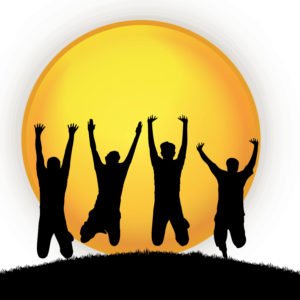 Stone Tablet Ministries is an audio Bible Teaching site.  "Spirit Beat" our FREE Monday morning audio Bible teaching blog.  Stone Tablet Ministries will keep you growing in faith. The most effective way to learn God's Word is through a minister speaking by inspiration of the Holy Spirit. Stone Tablet Ministries teaches and ministers the Word of God purely by the Spirit.  Stone Tablet Ministries is a place you will grow in your faith, and be trained to apply the Word to anything in life.
          Is This You?
Our friends are those hungry for God's truth.  We want to know what the Word of God means so we can use it every day!  We want real Biblical truth, spiritual wisdom and knowledge   We want spiritual growth that makes a difference.  We want our lives productive, our homes happy, our health flourishing, peace of mind, safety and protection.  We want to know we have control over what does and does not affect our daily lives.  We want solutions for addictions of all kinds.  We want to take control of our minds, and learn to think like God. We are ready to take the bull by the horns!
Does that sound like you?  Then why not make God's Word your modus operandi?  
Spirit Beat
Our  FREE weekly audio blog comes with spiritual meat you can chew on to keep you steppin' up the ladder of faith all week!    Listen while getting ready for work,  in the car, off to Church, before beddy bye, or at your leisure.   The ONLY way you can grow in your faith is by hearing the Word of God.  There are no real shortcuts, though good teaching helps move you along much quicker!
Audio Teachings and Series
All of our audios are sold separately so you can mix and match, though we encourage you to listen to the series teachings in order because it will be more effective for you.  Each audio comes with a text document to follow along.  We encourage you to stop the tape and look up Scriptures as you go.
Yes, we charge a very small fee of $3.00 per tape.  We use this money to fuel the site and get the Word out.  So when you teach yourself, you are helping others here!
Need A Speaker
We love connecting with people face to face!  It's our calling to teach cutting edge "spirit-filled" messages, and watch people get on fire for God!  So if your organization needs a spiritual boost, please fill out a booking.  Tell us what you want, and we'll do our best to accommodate you. 
We sincerely hope you enjoy this site.  It is designed with YOU in mind.  Thanks so much for stopping by.  We sure hope you stick around for a real long time!  We really do love you, even if we haven't met you in person… yet! 
                                                                                                       Mark and Heidi Lewelling