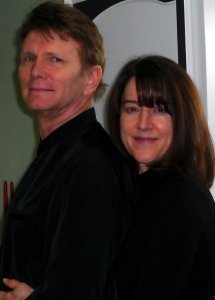 This site is designed for those who want the convenience of spiritual growth online. 
Our captivating audience are those hungry for God's truth.  Why not make God's Word your modus operandi this year?  First and foremost  join "Spirit Beat."  This weekly audio blog comes with spiritual meat you can chew on to keep you steppin' up the ladder of faith.    Seriously, it will change your life! 
We also offer  audio packages – groups of series teachings accompanied by text documents.    Each teaching in the series is sold separately for a mere $5.00 so you can buy them separately, and use them collectively!  These are great tools for home Bible studies.  We are confident you will grow by leaps and bounds either in the comfort of your own home, or wherever you want.   Why not start your own group?  It's up to you!  We welcome you to come on board.  Join the elite group of "believers in the know."  
As you get to know us, would you consider partnering with us to help others? 
Don't be shy if you are looking for a speaker for your group, or organization large or small.  If you feel led to contact us, please do!
We love connecting with people face to face.  Our calling is to teach cutting edge "spirit-filled" messages, and watch people get on fire for God!  So if you or your organization really needs a spiritual boost, please fill out a booking.  Tell us what you want, and we'll do our best to accommodate your spiritual needs and help your organization come alive in Christ!
We sincerely hope you enjoy this site.  It is designed with YOU in mind.  Please, join our mailing list so we can send you advance notice of what we're up to.  Thanks so much for stopping by, and we sure hope you decide to join our family, and stick around for a real long time!  We really do love you, even if we haven't met you in person… yet!
Mark and Heidi Lewelling