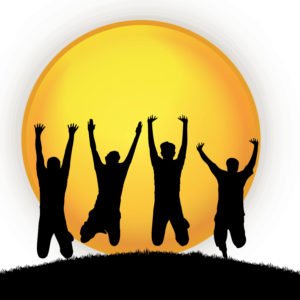 Stone Tablet Ministries is a Bible Learning and Christian Counseling Hub.  We encourage our followers to join our FREE weekly podcast, "Spirit Beat" every Monday morning in your inbox.  Stone Tablet Ministries keeps you growing in faith, debunking religious practices, and bringing spiritual healing through Christian counseling to those in distress.  Providing healing to the soul.  The Word of God sets people free, it does not force them to act religious.   Stone Tablet Ministries is a home base, a safe place to grow and be trained to apply the Word to anything in your life, and to live it out each day!  
Is This You?
Do you need healing of your soul?  Do you deal with mental and emotional pain or distress from trauma, abuse, sickness, stress, eating disorders, depression, anxiety, fears, etc.?  Are you willing to receive Christian counseling?   Tired of hiding your hurts, pains and shames?  Do you just want the Lord?  Do you want to understand the Word of God and use it every day? 
The Right Place 
Stone Tablet Ministries is a safe haven.  We help others find the truth in God's Word that will set them free.  We believe you have come to the right place.  Start by joining Spirit Beat. Every Monday you will get spiritual food that will help you grow and make you strong!  We also offer very helpful Audio Bible Teachings for $3 bucks a pop!  Our proceeds help people LIKE YOU!  Some of you need immediate Christian counseling. Why not begin to heal your soul TODAY?  Our rates are fair, and we will work with you to heal your soul so you have a productive and happy life.
Spirit Beat
Our  FREE weekly podcast comes with spiritual meat you can chew on to keep you steppin' up the ladder of faith all week!    Listen in the car, off to Church, before bed, after dinner, during your quiet time.  It doesn't matter, JUST LISTEN!  The ONLY way you can grow in your faith is by hearing the Word of God.  There are no real shortcuts, but good teaching helps move you along much quicker!
Audio Teachings and Series
All of our audios are sold separately so you can mix and match, though we encourage you listen in order because it will be more effective.  Each audio comes accompanied with a text document.
Yes, we charge a very small fee of $3.00 per tape.  We use the money to fuel this site and get the Word out.  So when you learn, you help others!
Need A Speaker
We love connecting with people face to face!  It's our mission to teach cutting edge "spirit-filled" messages, and watch people get on fire for God!  So if your organization needs a spiritual boost, book us.  Tell us what you want, and we'll do our best to accommodate you. 
We sincerely hope you enjoy this site.  It is designed with YOU in mind.  We hope you stick around so we can take this journey together!  We really do love you.
Mark and Heidi Lewelling