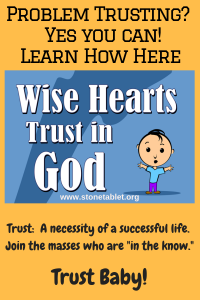 Many people say they trust God, but when the trials come, they trust the world instead of God. A Christian (Christ-like disciple) trusts in God. Today we will examine the depth of how trust plays…
Trust, faith, and believe are synonymous terms. Is there anything you can get from God without faith? Take a listen and find out!
When we trust God, we follow Jesus' commandments. Today we will take a look at the major commandments Jesus asked us to obey. Do you trust God by obeying Jesus' commands?