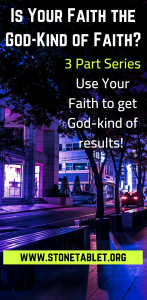 Is Your Faith the God-Kind of Faith?
If you want to have the right
kind of faith, then you need to
have God's kind of faith.  In this 3 part series
teaching, you will  discover how to
use your faith effectively to get the
God-kind of results!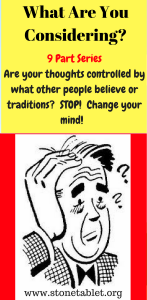 What Are You Considering? 
Is everything you believe controlled by what other
people think, or traditions you have grown up with?
Do you let your mind wander aimlessly?  In this powerful
9 part series you will discover the ability of thoughts and how they
affect every area of your life.  Change your thoughts, and
change your life for the better!  Get ready to step into a new destiny!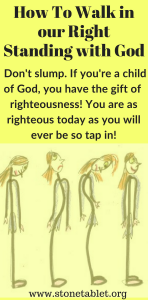 How To Walk In Our Right-Standing with God
Did you know that as a child of the kingdom
you have instantly been given the gift of righteousness
from God.  You are as righteous today as you will ever be, so tap
into your God-given righteousness in this series
that shows you how to stand tall, and accept the free
gift of righteousness you already have!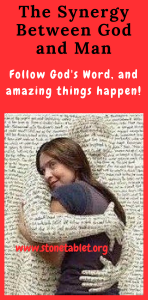 The Synergy Between God and Man 
When we follow God's Word amazing things happen!  If
only we could understand that by doing what God tells us in
His Word,  God will follow up by supernaturally making the
Word come true!   We are one with God.  He is waiting to bless
us IF we only step out in faith and believe His Word by acting on it!
This powerful 14 part series will literally awaken your
spiritual mind changing you forever!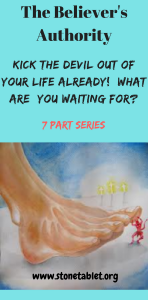 The authority every believer has is almost too good to be true!
Oh, but it is true!  Explore this fascinating  7 part teaching series
on how you can utilize the power and authority you already have as a believer!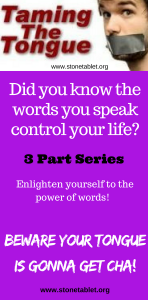 Taming the Tongue

Did you know the words you speak have power to control
your quality of life?  Take a look at this 3 part series that
will enlighten you to the power of your words! This is one
of the most important practices believers need in order to
bring positive change to their lives!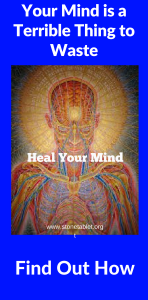 Your Mind is a Terrible Thing to Waste
The way we think is very important!  Neuroscience has finally
caught up with the Bible!  Science now realizes that by changing
the way we think, we can change our health, our appearance,
our genetic bloodline, and our destiny!  Tap into this enlightening
7 Part series that can literally change your life!
How do you really get to know someone?  You have to learn their character. You have to spend time with them.  Have you ever thought about how you might get to really know Jesus?  This 2 part series will help you develop a relationship with this amazing person!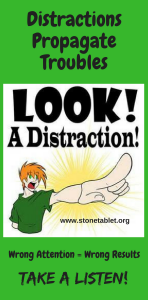 Distractions Propagate Troubles
Did you know what you focus on has a real impact on your life? When you put your attention in the wrong things, you will get the wrong results.  Things won't flow smoothly, and it creates an independence away from God that damages our productivity.  Take a listen and wake up to the fact that distractions can truly propagate troubles!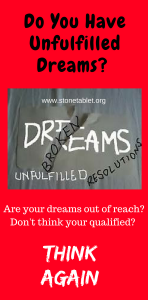 Do You Have Unfulfilled Dreams?
Do you think your dreams are out of reach because of the situation or circumstance you find yourself in?  Have you believed the lies that you are not qualified, gifted, talented, rich, or knowledgeable enough to do it? Dreams are God's way of getting us to think bigger than ourselves.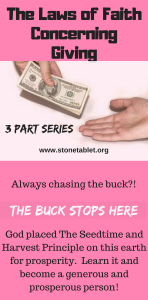 The Laws of Faith Concerning Giving
In this powerful 3 part series, you will be shown how to apply the laws of faith concerning giving.  God placed an amazing principle on this earth called seed time and harvest.  It is through this principle that every human being on the planet operates, whether they know it or not.  Tap into this principle and watch yourself become a generous and prosperous person.  Find out how here!
The Flesh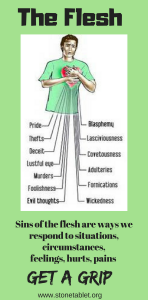 Most folks don't realize the sins of the flesh are actually the way we react or respond to situations, circumstances,
feelings, hurts, pains and otherwise.  Our thoughts come out of our soul realm.  This pertinent 6 part series is a must
have for those learning who they are in Christ, and how to respond with healthy reactions according to God's Word.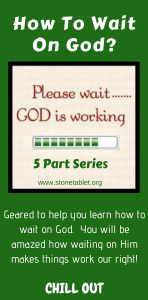 This 5 part series is geared toward helping you learn how
to wait on God.  We can run ahead of God all we want, but
that doesn't mean things will work out.  However, if we
take the time to wait, we'd be amazed at how God will
get things done on our behalf!  Delve into these teachings
with an open mind, and begin to see how hard you've been
working while God is waiting for you to trust Him.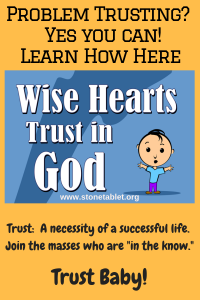 Empower your soul to take charge and learn to trust again!
We must trust God, and we must trust man, and yes we can,
we can, we can!  This 11 part series will really give you the
ammunition you need to forgive, let go and learn to trust again.
Time for a real change, you knolostw that its time for a r-e-a-l change!
This 2 part series will shatter your unwanted memories by
removing them God's way!  A MUST for all those struggling
with  habitual thoughts and unhealthy patterns of thinking.